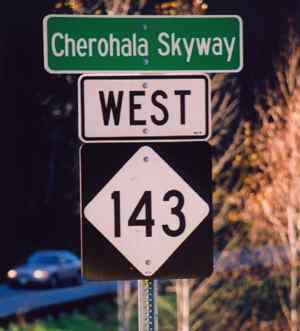 The idea for the scenic highway that became Cherohala Skyway originated in a casual conversation at the Tellico Plains Kiwanis Club in 1958. Discussing the need for better roads from Tennessee to North Carolina, one member joked that they ought to organize a wagon train because the roads that joined the states were fit only for covered wagons.
From wagon train to highway
Six weeks later, sixty-seven covered wagons and more than three hundred horseback riders traveled by rough forest roads from Tellico Plains, Tennessee to Murphy, North Carolina, the first in a series of annual wagon trains that were used to raise awareness of the need for a transmountain highway. Although the original route from Tellico Plains to Murphy proved unfeasible, it was discovered that a highway could be built between Tellico Plains and Robbinsville entirely on federal land. Late in 1962, Congress made the first appropriation.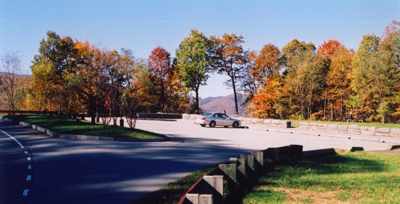 Environmental controversy
The path to completion of the highway had as many turns as its current roadbed. Environmentalists tried to halt construction on the ground that the highway would disrupt animal migration and bring development to pristine mountainsides. Local residents countered with arguments about convenience and economic benefit. Eventually they won the day.
Scenery in solitude
Cherohala Skyway—named for the Cherokee and Nantahala National Forests that it crosses—became North Carolina's most expensive highway, costing a hundred million dollars for the forty mile stretch that winds up and over five-thousand foot mountains. The Federal Highway Administration named it one of fewer than two dozen National Scenic Byways. When the Skyway was completed in 1996, the U.S. Forest Service estimated that five million cars a year—ten cars a minute—would use the new road. Fortunately for the visitor, this was a vastly over-optimistic estimate. Spectacular panoramic views can often be enjoyed in virtual solitude except, perhaps, during the autumn color season. Star gazing is just as impressive because there are few towns nearby to muddy the sky with their glow.
For the same reason, the highway can be intimidating at night and dangerous in winter. Three motorcyclists were killed on the Skyway in 2001, two in 2004, three in 2005, and two in 2006. There are rest areas but no gas stations or other facilities for more than forty miles. There is often a ten degree difference in temperature from the lower elevations to the higher, which is pleasant in summer, less so in winter.