John Matzko
John taught history at Bob Jones University, Greenville, South Carolina, for more than forty years; and in 2021, he became University archivist. A native of New Jersey, he graduated from Haddonfield Memorial High School in 1964. He was the first in his family to attend college and eventually earned degrees from Bob Jones University, the University of Cincinnati and the University of Virginia. In 1969, John was drafted into the U.S. Army and served eighteen months in the Honor Guard, including a tour of duty as a sentinel at the Tomb of the Unknowns in Arlington National Cemetery.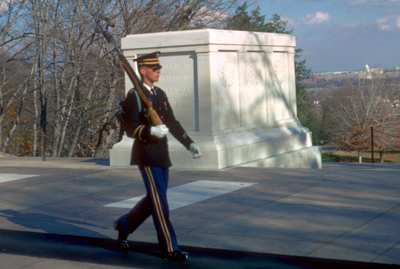 John has also worked in various capacities at four historic sites: Highland: the Home of James Monroe (Charlottesville, VA), Arlington House: the Robert E. Lee Memorial (Arlington, VA), Fort Union Trading Post (ND-MT), and Homestead National Monument (Beatrice, NE). He is the author of Reconstructing Fort Union (Lincoln: University of Nebraska Press, 2001), and Best Men of the Bar: The Early Years of the American Bar Association, 1878-1928 (Clark, NJ: Talbot Publishing, 2019). He is currently revising for publication a scholarly biography of Bob Jones, Sr., founder of Bob Jones University.
John is an amateur musician who has enjoyed playing the violin, viola, and recorder in campus, church, and community groups. He also sang first tenor in the now-defunct BJU Faculty Men's Chorus.
John became a Christian as a child while attending the Bible Presbyterian Church of Collingswood, New Jersey, during the long pastorate of fundamentalist radio preacher Carl McIntire.  He is currently a member and a deacon at Faith Free Presbyterian Church in Greenville.
Rachel Smith Matzko (1943 – 2009)
In Memoriam Rachel Matzko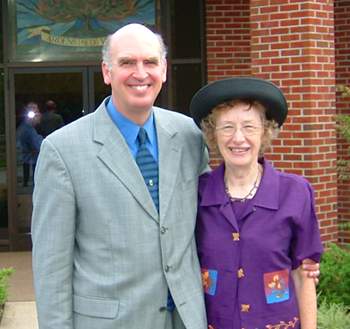 For more than 35 years, Rachel Matzko taught English at Bob Jones University.  Born in Rockford, Illinois, she graduated from Harlem High School in 1961.
Rachel accepted Jesus Christ as her personal Savior after attending a local Swedish Covenant Church and later became a charter member of North Love Baptist Church.  At her death, she was a member of Faith Free Presbyterian Church in Greenville.
Like John, she was the first in her family to attend college, and she earned two degrees from BJU and another from Clemson University. She worked as a secretary at the Cardiology Clinic of the University of Virginia Medical Center, as a copy editor for the BJU Press, and for the National Park Service at Arlington House, Fort Union Trading Post National Historic Site, and Homestead National Monument.  Rachel enjoyed sewing and day hiking and was a persistent genealogist.
Although they were classmates in the BJU graduating class of 1968, John and Rachel met as BJU faculty members in 1971 and were married in May 1976. They spent their two-week honeymoon at the Cottage—the time a gift from the previous owners, Ed and Evelyn Thompson.